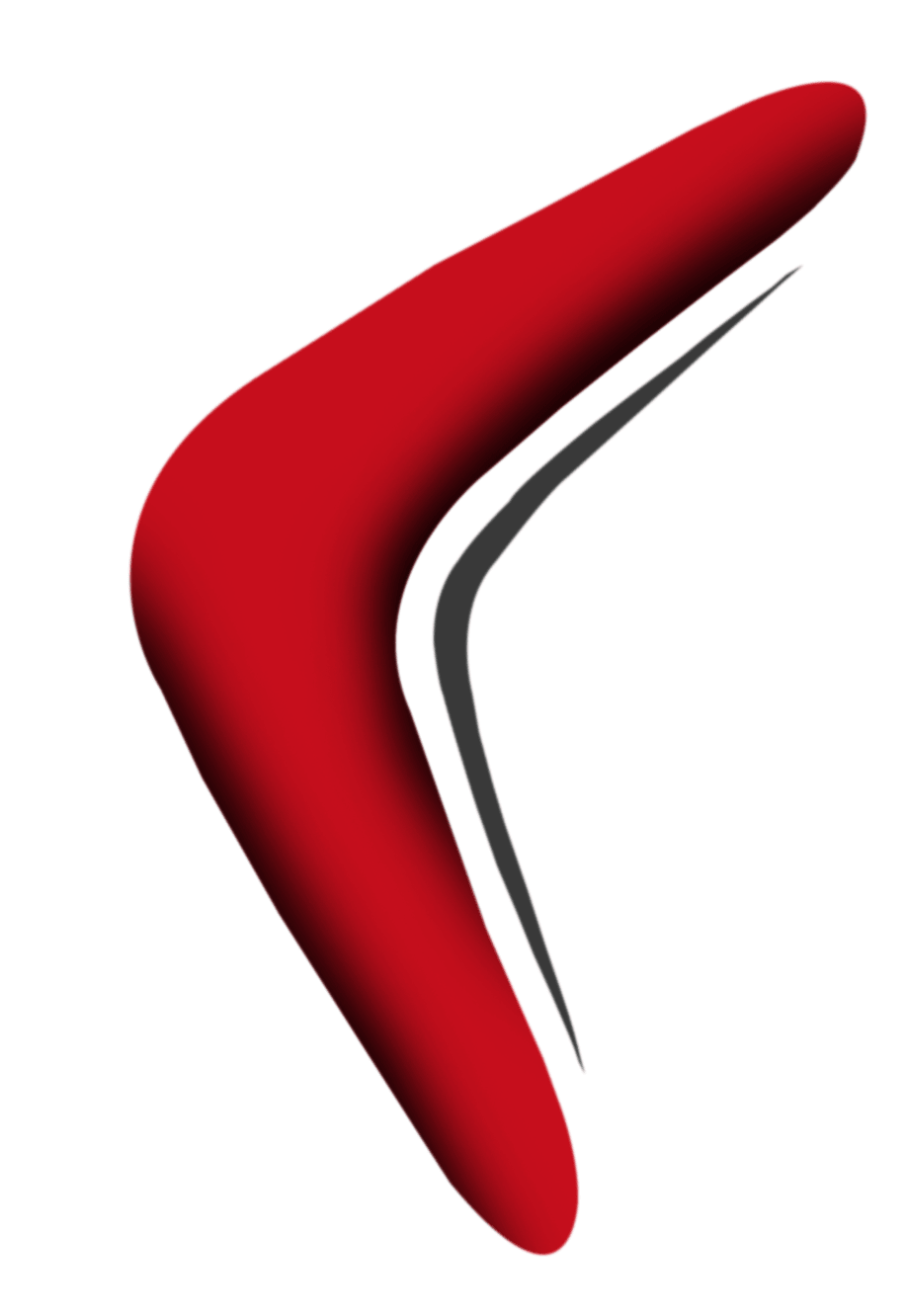 ALICE HOLIDAY TOURS - Terms and Conditions 2022 / 2023 COVID-19 UPDATE
Please take the time to read and understand the Terms and Conditions of travel set out below before confirming your reservation with Alice Holiday Tours. It is recommended that you read and understand the specific health and fitness requirements for each tour that you intend to undertake.
1. The Agreement
All bookings are made with Alice Holiday Tours (ABN 30 428 012 729 ). You agree to have read and accepted these Terms and Conditions by booking a tour. The information presented in our brochures, website or emails is to the best of our knowledge and correct at the time of publication. However, changes beyond our control may have occurred since then with respect to prices, itineraries, duration and tour content. Surcharges may apply.
2. Validity
Dates, itineraries, transfers and prices are valid from 01 March 2021 until 28 February 2023. All prices are in Australian Dollars and include GST.
3. Baggage
Due to space restrictions on our vehicles, please limit your luggage to one bag of under 20kg. If your luggage exceeds this limit, we ask that you make alternative arrangements for the excesses to be forwarded to the endpoint of your tour or to be stored at your accommodation house.
Our group sizes vary from 5 to 10 passengers depending on the tour or transfer.
4. Payment Policy
-To confirm your tour reservation with Alice Holiday Tours for multi-day tours, a non-refundable 30% deposit is required at the time of booking. The remaining balance is due no later than 60 days prior to departure. All bookings made less than 60 days prior to departure must be paid for in full at the time of booking.
-The full payment is required at the time of booking to confirm your tour reservation with Alice Holiday Tours.
All credit card and PayPal payments incur a 3% to 3.5% surcharge. This surcharge is subject to change without notice.
All bookings made via Travel Agents or other booking partners may be subject to their own set of payment terms.
Alice Holiday Tours reserves the right to resell seats without warning if you fail to finalise payment within the prescribed times.
5. Cancellation By You
-Tour Cancellation by you
Due to the extensive planning and costs associated with touring, the following cancellation fees will apply in the event you should cancel for any reason. Cancellations must be advised in writing.
• 60+ days prior to departure – 30% of the total price
• 14 – 59 days prior to departure – 50% of the total price
• 8 – 13 days prior to departure – 75% of the total price
. 0 – 7 days prior to departure – 100% of the total price
5.1. Cancellation Policy due to COVID-19 (Coronavirus) - Valid for all bookings made before 10/08/2021.
Alice Holiday Tours will offer a one-time fee-free change for a reservation to change to a voucher of the same value or tour or transfer. The voucher is to be valid for 24 months from the date of your scheduled tour or transfer. Re-booking is subject to availability. If no written notification/decision from you is received by the 30th of June 2021, a standard Cancellation Policy will apply.
5.2 Cancellation Policy due to COVID-19 (Coronavirus) - Valid for all bookings made from 10/08/2021 until the pandemic will be over for the travel period from 1/04/2021 to 31/12/2022.
Alice Holiday Tours will offer a one-time fee-free change for a reservation to change to a voucher. The voucher is to be valid for 12 months from the date of your scheduled tour or transfer. Re-booking is subject to availability. Changes must be made at least 30 days prior to travel, or standard cancellation policies will apply.
6. Cancellation By Alice Holiday Tours
Safety is our number one priority and at times Alice Holiday Tours may have to cancel a tour or service. In the event we do have to cancel, every effort will be made to offer a suitable alternative. If the alternative is not suitable, Alice Holiday Tours will refund your tour price in full.
Alice Holiday Tours reserves the right to cancel a tour, arrange an alternative operator (if possible) if group numbers are insufficient, or combine tours of differing standards in the event that low numbers are endangering a scheduled departure being cancelled. In this instance, guests will always be upgraded to a higher standard product. Guests travelling on a tour with upgraded guests will not be entitled to refunds in these instances. Alice Holiday Tours reserves the right to have multi-level pricing on products where it is necessary to ensure guests travel plans are not disrupted.
I
n circumstances where the cancellation is due to external factors beyond Alice Holiday Tours control, any potential refund will be less any unrecoverable cost which we may have incurred.
7. Booking Amendments
Due to the complexity, staff time and communication costs of the booking process, the following amendment charges will apply for tours ;
• 8+ days prior to departure – $50 (including GST) plus any difference in price between the original booking and the new date/tour which is selected.
• Changes made within 7 days of the scheduled departure – will incur full cancellation fees and passengers will be required to pay the full cost of any new tour which is booked.
8. Reconfirming Your Tour/transfers P
assengers are required to reconfirm their pick-up location, please write to admin@aliceholidaytours.com.au.Alice Holiday Tours will not be held responsible for any costs incurred due to changes of pick up details if reconfirmation is not made
.
Passengers joining or departing a tour from Ayers Rock Airport (AYQ) will also need to reconfirm all flight details at least 48 hours prior to their scheduled departure. It is recommended that when joining a tour in Ayers Rock that you arrive before 13:30pm and when departing Ayers Rock your flight be scheduled after 12:30 pm. Alice Holiday Tours will not be held responsible for any delays resulting in a passenger missing tour inclusions or missing a scheduled flight.
9. What You Will Need To Bring
We recommend that you research the temperature of Central Australia before you start packing. A torch (flashlight), a wide-brimmed hat, sunscreen, insect repellent, fly net (summer), medication (if required), a water bottle (at least 1.5 litres), walking shoes/boots (we do a lot of walking/climbing), warm clothing (winter), toiletries, insect and flies repellent, swimwear (summer), towel, camera (plus extra batteries/memory cards), Travel Voucher/Ticket and a great sense of adventure.
Passengers are welcome to bring their own beverages if they wish.
10. Privacy Policy
Alice Holiday Tours understands the importance of protecting your privacy. Any information we collect from you may be used for any purpose associated with delivering our tour products. We may from time to time have to pass your details onto our agents, service providers or other suppliers to enable us to deliver our service. We educate our staff about
the requirements of the National Privacy Principles and the Privacy Act.
11. Health and Medical Requirements
Due to the vast distances travelled on tour, we may be many hours from medical facilities.
It is the responsibility of you and your agent to declare any known medical condition(s) at the time of booking. Alice Holiday Tours reserves the right to request additional information and/or medical clearance (at your own expense) before confirming your reservation.
Upon joining a tour, Alice Holiday Tours requires you to re-confirm any medical condition(s) to your guide and enough medication should be carried for the duration of your tour (cold storage is available).
A certain level of fitness is required for all tours. To ensure that you enjoy your time on tour with Alice Holiday Tours, you should be able to walk at least 6km (3.7 miles) unaided, over rough, uneven ground (often in intense heat) and climb (or descend) steps or steep inclines without hindrance. If you are unable to meet the required level, you must disclose this at the time of booking.
In the interests of health and safety, Alice Holiday Tours reserves the right to refuse travel due to any medical conditions and/or fitness level which we deem necessary. Outback Elite Tours will not be liable for any additional expenses or cancellation fees imposed by ourselves or third parties incurred as a result of refusal to travel due to non-disclosure.
We recommend you discuss any medical or fitness concerns with our staff prior to booking.
Travel Insurance is compulsory for all guests.
12. Dietary Requirements & Food Allergies
All Alice Holiday Tours menus are designed to be well balanced and healthy to provide the necessary sustenance for you to enjoy and participate in your tour. If you have any food allergies or specific dietary needs, please contact Alice Holiday Tours to discuss these requirements and we will advise you if they can be catered for. As we operate in remote parts of Australia, certain foods are not always readily available. We may have to substitute our menus as supply dictates therefore we cannot guarantee all ingredients contained in these alternatives. In these instances, Alice Holiday Tours will advise you to provide your own supplementary food/snacks depending on your specific requirements.
13. Change Of Itinerary
Alice Holiday Tours reserves the right to amend or alter tour times, itineraries and fares for its products as circumstances, weather, road conditions, time of year and operational reasons occur. Any personal expenses incurred as a result of any delays, alterations of any tour s whether caused by mechanical failure, accident, weather or any other unforeseen circumstances is your responsibility. We cannot guarantee exact pick-up and drop-off times and will accept no responsibility in the event of cancellation fees from other connecting services.
Individual Aboriginal location visits cannot be guaranteed for cultural reasons. In the event of a location or host not being available, alternative experiences of a similar nature will first be sought and failing this, refunds will be offered for this component only. No compensation will be considered for any additional driving or time lost due to such changes.
14. Travel Insurance
Due to the remote places Alice Holiday Tours visits and the adventurous nature of our tours, Travel Insurance is compulsory for all travellers. This clause is included as a duty of care to protect our travellers and all levels of the travel distribution chain
15. Acceptance Of Risk
Australia has many dangerous creatures, extreme weather conditions and often varying terrain. Camping, hiking and passing time outside may increase your personal risk of exposure to these dangers. Safety is Alice Holiday Tours number one priority and all of our guides are highly trained to ensure passenger safety at all times.
All passengers participating in an Alice Holiday Tours' tour do so at their own risk and no responsibility can be accepted by Alice Holiday Tours for any loss, damage, delay, injury or accident sustained whilst travelling with us. All passengers will be required to sign and acknowledge these Terms and Conditions prior to departure acknowledging that they are aware of the increased risks associated with adventure travel. If you would like a copy of this in advance, please contact us.
The minimum age for children travelling with Alice Holiday Tours is eight (8) years (unless agreed differently, directly with Alice Holiday Tours at the time of booking) at the time of travel. All passengers under eighteen (18) years of age must be accompanied by an adult or caregiver at all times. While all care is taken, the responsibility of children on tour rests entirely with the parent or caregiver. All passengers, including children, must wear shoes at all times, use sunblock and wear hats. (Children under the age of 8 will have to seat on a booster seat provided by passengers or upon request by Alice Holiday Tours)
16. Limitation Of Liability
We contract with a network of third party companies and individuals to assist in operating our tours. Alice Holiday Tours works with the best operators available but takes no responsibility for any act of neglect by any operator whose services are used as part of your tour. Our suppliers make every effort to safeguard clients, and we cannot be held responsible for personal injury or sickness to any customer which is beyond our control. Passengers should note that adventure travel involves a higher than normal risk and a signed release may be required from all participants from a number of our activity providers.
17. Authority On Tour
Alice Holiday Tours pride itself on the very high standard of our guides. Alice Holiday Tours is an Accredited tourism operator based in the Northern Territory. All guides have a sound knowledge of the local area focusing on its history, Aboriginal culture, geology and the natural environment.
Passengers must abide by the tour guides instructions and directions at all times, in particular with regard to actions and behaviour in National Park areas, Aboriginal communities, areas with elevated hazards or risks and emergency situations. Non-compliance with any directions from the tour guide or other authority may result in the passengers being refused onward travel with no right to refund.
18. Photos & Marketing
You consent to Alice Holiday Tours using images of you taken during the tour for advertising and other promotional purposes in any medium as we require. You agree that the use of these images is without recourse to you and without compensation to you.
19. Smoking
Government regulations prohibit smoking, including e-cigarettes, inside tour vehicles. Please restrict smoking to the stops en-route.
20. Kings Canyon Safety Information
During the warmer months temperatures in Central Australia can exceed 30oC (97oF). In this climate heat, exhaustion is a high possibility and danger. To ensure your safety and enjoyment Alice Holiday Tours offers a guided walk along the Kings Canyon creek bed as an alternative.
20. Uluru Climb Information
Uluru is a sacred site and the Anangu people and the climb is permanently closed.
19. Feedback
If you have any feedback regarding your trip please inform your tour guide at the time so they can try and rectify the issue. If after this time you still wish to provide us with some feedback, please put your concerns in writing and email us at admin@aliceholidaytours.com.au
20. Applicable Law
The laws of The Northern Territory, Australia govern these Terms and Conditions. Any disputes in connection with a tour or these Terms and Conditions must be initiated in the courts of The Northern Territory, Australia.
21.Updating Terms and Conditions and the Conditions of Travel
Alice Holiday Tours reserves the right to update and/or alter the conditions of travel and fine print at any time. It is the agents and passenger's responsibility to be familiar with the most up to date conditions of travel, which are available on our website.
22. Registered Address
Alice Holiday Tours
46, Lovegrove Drive,
Araluen,0870NT, AUSTRALIA